'Jersey Shore's' Snooki goes back to red hair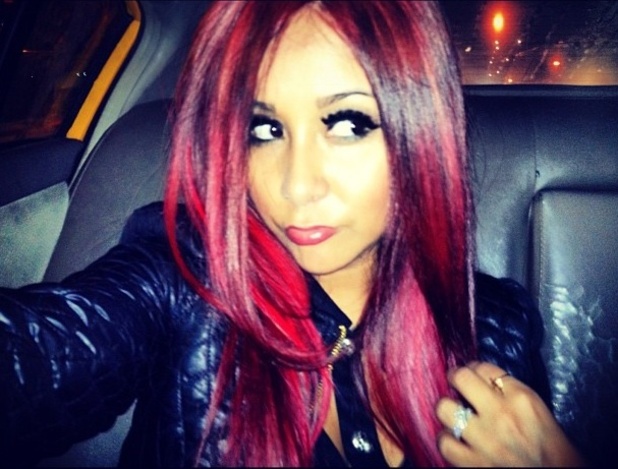 It looks like 'Jersey Shore' star Nicole "Snooki" Polizzi wants to be a redhead as she has dyed her hair once again.
The new mom has previously had her hair dark red, and now she is back at it with a brighter red this time around, states UsMagazine.com. Along with the fireball color, Snooki also had long extensions put in.
"Love you boo. Fab job as always!" Snooki tweeted to her hairstylist after the dye job.
Do you like her as a redhead?
-Belky