Exclusive Packers Draft Coverage with Mark Daniels
Mark Daniels will keep you up to date

Before, During, and After the Draft
Text DRAFT to 79489 to get all Packers draft choices sent to your phone.
Come back to this page often to follow the action.
Blog Feed - NEWS FROM THE PACKFull Blog
If you think the 7 round, three day NFL draft is hectic, once Mr. Irrelevant is chosen, war rooms across the league turn to absolute...

Read More »

The draft is in the books. Thanks for following along on-line over the past three days. Here's the roll call: 1) Datone Jones...

Read More »

The 11th and final pick of Green Bay's 2013 draft is in. Linebacker Sam Barrington of South Florida. He's 6-1 and 230 po...

Read More »
VIDEOS
PROJECTED PICKS
MARK DANIELS DRAFT PREDICTIONS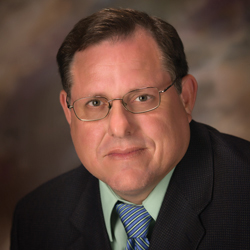 Unlike past years, there are no glaring holes on the Pack's roster but there are several positions that have sprung leaks that if left unattended, could be in need of more than a Dutch boy's thumb to plug the dike. Forget about replacing Charles Woodson's leadership in the locker room, but his departed skills in the secondary leave a void. Eric Reid of LSU, Matt Elam of Florida may be tempting. While the pass rush improved last season, the Packers really don't have a stud on the defensive line. There are a handful on the first round board.
New blood at wide receiver is needed, but not in the first round. Running back? Eddie Lacy and Montee Ball are probably better than anyone on the roster and could be considered. A bookend tight end for Jermichael Finley is a thought, but Tyler Eifert of Notre Dame and Zach Ertz of Stanford are the only ones I'd consider. Ted Thompson has often said talented big boys are hard to find.
If there's a run on defensive lineman, some awfully talented offensive linemen might slide. That's why I like Menelik Watson, the offensive tackle from Florida State. Go get the running back in the second round, Giovani Bernard of North Carolina, a red shirt sophomore who put of 1228 yards rushing with 47 catches out of the backfield.
CHRIS ROTH (WBAY-TV GREEN BAY) DRAFT PREDICTIONS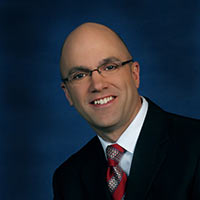 Just when we thought we had Ted figured out, he goes and pulls that 2012 draft rabbit out of his hat. Seriously? The guy trades up twice in his first 7 years, then does it 3 times in ONE DRAFT??? The guy who never drafts for need bats 6 for his first 6 on defensive players?? It was almost shocking enough to put hair on my head.
So your guess is as good as mine on what his plan is this year. But we have been told that this is a deep draft, particularly at safety, defensive line, and tackles. All areas that the Packers could use some help. But since there is so much "value" in the middle rounds, I suspect we may have nothing to report Thursday night except a trade....down. If not, a run on the OL early in the draft could drop a DT to 26th. And because I'm supposed to give you a name, let's say Slyvester Williams of UNC. 2nd round pick.....are you serious Mark Daniels?