Exclusive Packers Draft Coverge With Mark Daniels
Exclusive Packers Draft Coverge With Mark Daniels
Mark Daniels will keep you up to date before, during, and after the draft.
Text DRAFT to 79489 to get all Packers draft choices sent to your phone, as they happen, from Lambeau Field. Subscribers will automatically be entered to win tickets to the new Packers Hall of Fame Touchdown Exhibit at the Neville Public Museum in Green Bay.
The Latest From The Blog
Mon, may 12 2014 - 9:06 a.m.

Immediately after the 2014 NFL draft wrapped up Saturday night, General Manager Ted Thompson and his personnel staff furiously tapped ...

Sat, may 10 2014 - 8:55 p.m.

In Ted Thompson's 10th draft as General Manager of the Green Bay Packers, a couple of things happened for ...

Sat, may 10 2014 - 7:28 p.m.

The Packers closed out the 2014 draft by selecting a third wide receiver, Jeff Janis from Division II Saginaw Valley ...
Your #GoPackGo Instagram Photos
Want to see your photo on this page? Just tag your photos #GoPackGo when you post them to Instagram. If you don't have Instagram on your mobile device, just download it for free from Google Play or iTunes App Store.
Latest #GoPackGo Tweets
Tweets about "#GoPackGo"
Latest Facebook Updates
Our Latest Photo Galleries
2014 Draft Coverage
Latest Opinion Poll
Draft Predictions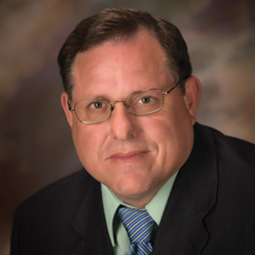 Mark Daniels

This time of year, everybody becomes an NFL General Manager. They all ask me, "Who are the Packers going to take?" They all have an opinion. The only one that counts of course, is Ted Thompson.
Holding the 21st pick in the first round will give Thompson options. Never one to pick solely on need, he could find himself considering several. If I had to prioritize, I'd start with the safety position. Giving up on 4th rounder Jerron McMillian at mid-season and not even bothering to extend a qualifying offer to M.D. Jennings in the off-season speaks volumes on what Thompson thinks of the position. It's time to find one.
Even if the Packers wait for medical clearance on tight end Jermichael Finley, there's no guarantee the team's medical staff will risk his future coming off neck fusion surgery, they didn't with Nick Collins. The offense needs a playmaking tight end in the system and without Finley, there's a void.
James Jones is now an Oakland Raider and the Pack's big three at wide receiver is down to the big two, Jordy Nelson and Randall Cobb. Jarrett Boykin could become a viable third if he progresses from last season's production. This draft is bursting with wide receiver depth. There's a perception the defense needs more thumping at inside linebacker, the offensive line has a hole in the middle with last year's center, Evan Dietrich-Smith beached in Tampa Bay.
One last consideration for Thompson is how the player will fit not only on the field, but in the locker room. He's very cognizant of team chemistry and personality will play a role in his decision.
Three players who offer a combination of all those factors who might be on the board at 21? Safety Calvin Pryor of Louisville, Tight End Jace Amaro of Texas Tech and Wide Receiver Mike Evans of Texas A&M could all get a call from Thompson. It all depends on how the top 20 fall.
---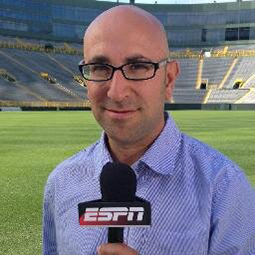 Rob Demovsky
ESPN.com Packers Reporter
If Packers GM Ted Thompson is looking to improve his defense – and he should be even though he added a pass rusher in Julius Peppers via free agency – he might have trouble landing one of his top prospects.
At safety, there's a chance both of the top-two players – Alabama's Ha Ha Clinton-Dix and Lousville's Calvin Pryor – will be gone by No. 21. Certainly Clinton-Dix will be, and Pryor could be, too. At linebacker, there's a chance Alabama's C.J. Mosley and/or Ohio State's Ryan Shazier could be available, but that's right in the range where both are expected to be drafted, so Thompson could miss out on both of them, also.
If all four are gone, perhaps Thompson would try to trade back. Or he could grab a receiver like LSU's Odell Beckham Jr.
---
Jason Wilde
Senior Writer - ESPN Wisconsin
For all their sustained success – and yes, going 8-7-1 and making the playoffs when you were without Aaron Rodgers for half the season and started four different quarterbacks does qualifies as success, even though the Detroit Lions and Chicago Bears delivered assists with their failures – the Packers enter the draft with plenty of holes. And that's… good news? Well, yes – it means that Packers GM Ted Thompson's "best player available' mantra can apply, and he can take a player at any number of positions and fill a need.
Safety, tight end, inside linebacker, wide receiver and offensive line – the Packers can go any of these directions and help themselves. Safety remains the most glaring need, as the Packers thought so little of M.D. Jennings, who started 17 games for them last year, that they didn't even bother with a low restricted free-agency tender for him and watched him walk to the Chicago Bears. Unless they are convinced that Micah Hyde is their safety of the future – despite not having played a single snap there in practice or a game last year – they need to address that position.
The guess here is that one of the top-rated safeties – Ha Ha Clinton-Dix of Alabama or Calvin Prior of Louisville – manages to last until no. 21. If not, the Packers will have plenty of other directions they can go.
---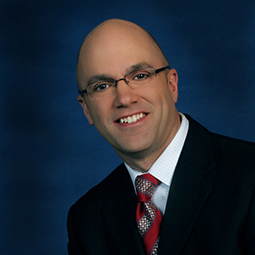 Chris Roth
Sports Director - WBAY-TV Green Bay
This could be the perfect match; Ted Thompson, a guy who loves having draft picks, has 4 selections in the first 98 of what many consider to be the deepest draft in years. One of those picks is a compensatory pick, so that can't be traded. But Ted should not have to trade in those first three rounds in order to land starter-caliber players, whether they start this year or next. This is a draft where Ted should be able to do some damage.
But the damage that needs to be repaired the most on the current roster is on the defensive side of the ball. They need playmakers, and it would be ideal if that playmaker was a safety. The safety issues last season have been well-chronicled, and an upgrade in talent there is a must. The top two safeties, Ha Ha Cinton-Dix and Calvin Pryor both could be gone by the time the Packers pick at 21. But the second tier of safeties could be had in the 2nd, or possibly 3rd rounds. But if not a safety, playmaking ability on defense is a must, and so is more speed.
So, since I'm asked to make a prediction for the 1st round, I expect both safeties will be gone. Therefore, I would guess (along with many others) that Ohio State LB Ryan Shazier would fit the bill.