Mind, Body, and Spirit Expo 2013
95-5 WIFC presents The Mind, Body & Spirit Expo!
What to Expect
It's your chance to experience many different vendors demonstrating and sampling products meant to rejuvenate your mind, body & spirit! Join us Sunday, January 27th from 11am-3pm at the Patriot Center at the Cedar Creek Mall. Admission is free.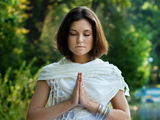 Put Your Mind at Ease
You want to put your mind at ease? You'll find the very thing to help you do that right here. Get away from everything and focus on just you for one day!
Learn How to Treat Your Body Right
Find vendors like salons, spas, and more who can show you how to do just that.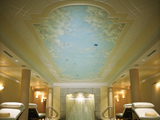 Rejuvenate Your Spirit
Rejuvenate your total self with products that can help you get back to the real you. Try samples from products. Enjoy sampling and more!
Vendors
If you would be interested in a booth, please contact Brett at 715-842-1672, or send him a message at brett.lucht@mwcradio.com.