« back to Movies
X-Men: Days of Future Past
Release Date: May 23, 2014
Genres: Action/Adventure, SciFi/Fantasy
Cast: Hugh Jackman, James McAvoy, Michael Fassbender, Jennifer Lawrence, Halle Berry, Anna Paquin, Ellen Page, Peter Dinklage, Patrick Stewart, Ian McKellan
Directors: Bryan Singer
Official Site: http://www.x-menmovies.com/
Distributor: 20th Century Fox
The ultimate X-Men ensemble fights a war for the survival of the species across two time periods in X-Men: Days of Future Past. The characters from the original X-Men film trilogy join forces with their younger selves from X-Men: First Class in an epic battle that must change the past - to save our future. The X-Men send Wolverine to the past in a desperate effort to change history and prevent an event that results in doom for both humans and mutants.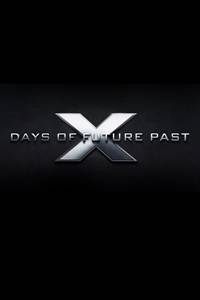 Show Times / Buy Tickets
There are no current showings for X-Men: Days of Future Past in this area.