You are in Control of the Music
You Decide What We Play
Is there that one song that makes you change the dial? Or one you wish you heard more often? We don't want to play songs you don't like, so we're reaching out to you, the listener, to help us decide what songs we play and how often we play them.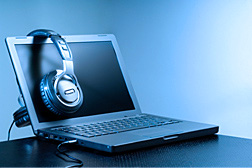 Rate the Songs
It's simple. Just click the button at the bottom of this page to take our online music survey and rate the songs.
You'll be asked a few questions about specific songs we play, and it only takes a short amount of time to answer these.
Your feedback is very much appreciated and is what drives our station. You'll begin controlling what you hear on the air!