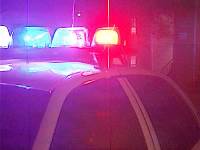 NEILLSVILLE, Wis (WSAU) There's been a plea deal in connection with a fatal bar brawl in Neillsville.
37-year-old Tyler Meier was in court Tuesday. He pled no contest to punching Keith Young in the face after the two got into an argument in a bar. Young's head hit the floor during the fight. He died from his injuries last February.
The deadly punch was captured on a barroom security camera, and would have been used as evidence at trial.
He's charged with felony murder. Sentencing is scheduled for March.