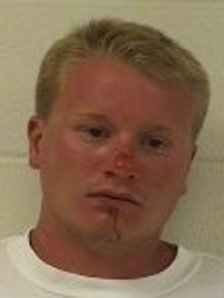 WAUSAU, Wis. (WSAU) – A Weston man charged in the drunken driving death of an Oshkosh motorcyclist in Rothschild this summer has reached a plea deal.
Matthew Vissers will enter a guilty or no contest plea March 17th to charges he killed 41-year-old Gregory Davis in a crash on Business Highway 51 in June.
The single homicide by intoxicated use of a vehicle count carries a maximum 40 years in prison.
Vissers is free on a $7,500 cash bond.
He told police that he had bought an 18-pack of beer to celebrate his 23rd birthday June 20th but had only drank two or three at the time of the crash.