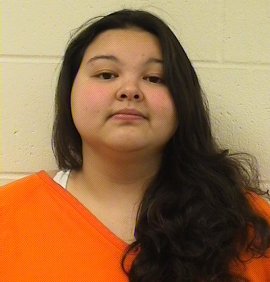 WAUSAU, Wis. (WSAU) – A Wausau criminal nicknamed "Penguin" appeared in court today on charges she drove toward police on Monday, hitting an officer in the leg.
A judge set Rachel Morris' bond at $25,000 and scheduled a preliminary hearing for December 16.
The 21-year-old Morris turned herself in to authorities Thursday.
Police were searching a room at the Nite Inn Motel in Schofield as part of a methamphetamine investigation.
They tried to detain her when she and another person of interest arrived. Morris locked her car doors, drove in reverse then put the car in gear and drove toward officers.
She is charged with recklessly endangering safety, fleeing an officer and felony bail jumping.
Morris' passenger, 22-year-old Chue Vang, is still at large and wanted by police.
Three other suspects were arrested as part of the investigation. All are due in court Wednesday for a preliminary hearing.