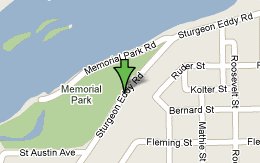 WAUSAU, Wis (WSAU) There was a fatal one-car crash in Wausau yesterday.
A woman crashed into a utility pole on Sturgeon Eddy Road around 3-30. She was unresponsive when police and firefighters arrived.
The woman was taken to Wausau-Aspirus Hospital, where she died from complications from neck and chest injuries.
Her name hasn't been released. But police say she was elderly, and her age made it more difficult for her to survive impact. The accident is still under investigation