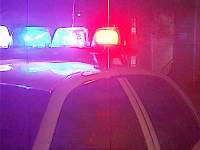 UNDATED (WSAU) The number of fatal crashes on Wisconsin roads is down for 2009.
The Department of Transportation reported 441 fatal crashes on Wisconsin highways. That's 57 fewer than the same time a year ago -- a decrease of 11-percent. And last year Wisconsin saw the fewest highway fatalities in 64 years, down by 150 deaths a year earlier.
The D-O-T says part of the decrease is because we're driving fewer miles. High gas prices last year and the slow economy this year have more people staying close to home.
State officials also say more Wisconsin drivers are using seatbelts, and police enforcement is up on state highways.