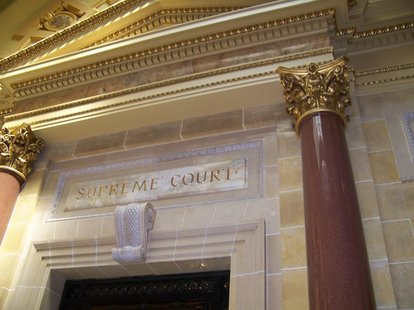 MADISON (WSAU) Wisconsin's state Supreme Court will not hear a legal challenge to the new domestic partner registry.
The court rejected the case without comment on Tuesday.
The registry was created in this year's state budget, and offers limited legal benefits to gay couples who sign up. About 900 couples have registered state-wide since August.
Wisconsin Family Action filed the lawsuit claiming the registry violates the state's constitutional ban on same-sex marriage. That amendment also bans the state from offering a "similar legal arrangement" to gay couples, like domestic partnerships.
The group's attorneys issued a statement saying they were disappointed but the they could now bring the suit at the trial court level.
The state Supreme Court heard oral arguments yesterday in a separate case that challenges the constitutional amendment. That case argues that the amendment is invalid because it put two separate questions before the voters instead of one. It's unclear when the court will rule on that matter.