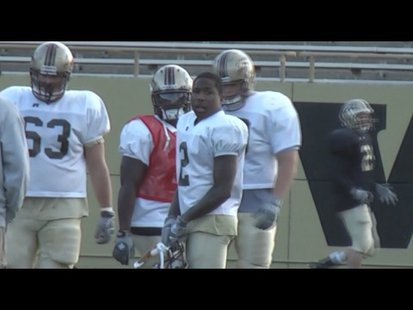 KALAMAZOO--WMU's senior running back Brandon West spoke exclusively with WKZO's Emily Wolfram after losing his 21-year-old brother to a fatal gun shot over the weekend.
Last week BWest broke the NCAA D-I record for kick-return yards and looks to break another NCAA D-I record for all-purpose yards this weekend against Eastern Michigan University. West's younger brother was expected to attend that game.
West now will be leaving Thursday morning to be with his family in Georgia and will be flying back very early Saturday morning to make the 1:00 kick-off in Ypsilanti.