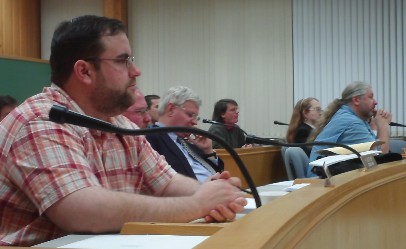 STEVENS POINT, Wis. (WSAU) – Property taxes will go up in Stevens Point next year under a budget the City Council approved Monday.
The city's tax rate will rise from $9.27 to $9.32 per thousand dollars of assessed property value. That means the owner of a $100,000 home will pay $932 or $5 more in city taxes.
The only reason the total city tax levy went up is because of a spike in debt service. But that spike was offset by a $1.6 million transfer from the city's fund balance or "rainy day" fund.
With the transfer, the city still has enough money in its fund balance to pay for five to six months of operational costs.
A 3 percent wage increase for city employees drew the most criticism from residents and Council members.
"In a time when people are losing their jobs, taking layoffs, taking furloughs, we need to do the same in the city," said alderman Jeremy Slowinski, who was the only Council member to vote against the budget and the tax levy.
The pay increase translates to 4 cents of the 5 cent tax rate increase.
The Council rejected an effort to postpone the wage increase for non-represented employees and make up the other 1 cent increase in the tax rate through a variety of budget cuts.
Mayor Andrew Halverson defended the tax increase as a "small price to pay" to maintain the same level of service and number of employees.
The city could have raised its property tax rate to as high as $10.09 per thousand dollars of assessed property value but refused to do so because it would have been "fiscally irresponsible," said comptroller John Schlice.