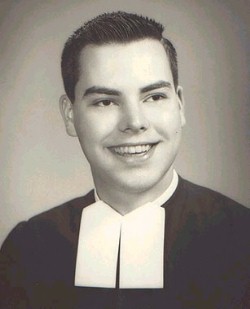 UNDATED (WSAU) A former student at Stevens Point-Pacelli is being considered for sainthood by the Roman Catholic Church.
The beatification process has begun for Brother James Miller. He worked with the Order of Christian Brothers in Guatemala. He was shot and killed by masked gunmen in 1982 at age 37.
A bishop in Guatemala has recently initiated a tribunal to study Miller's life and death. He may be canonized depending on the group's findings. A delegation from Rome took part in the process last month, including interviews with family members and friends in the Stevens Point area and in Chicago. There also need to be evidence of miracles. At least one for canonization, and other for sainthood. It's not clear if that requirement will be met.
The process for sainthood can take years... sometimes generations.
Miller attended Pacelli for one year, and became interested in the Christian Brothers program while he was a student.