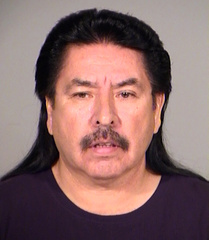 FOND DU LAC (WSAU) A school bus driver in North Fond du Lac made his first court appearance yesterday on sex-related charges.
Bond was set at 50-thousand-dollars for 57-year-old William Rangel. Authorities said he molested an eight-year-old girl who did not ride his bus – and he allegedly exposed himself to another girl who was a passenger. Prosecutors wanted a higher bail, saying Rangel threatened his assault victim.
He's due back in court November 12th, when a judge will decide if there's enough evidence to order a trial.
Rangel is charged with one count of repeated child sex assault, and four counts of lewd-and-lascivious behavior.