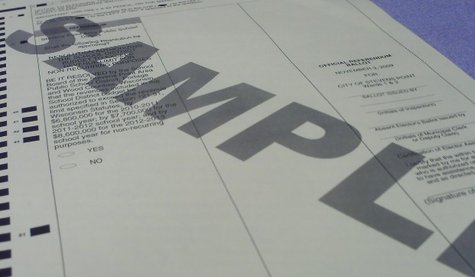 STEVENS POINT, Wis. (WSAU) – Voters who want can cast their ballots early in the upcoming Stevens Point school district referendum.
Two options exist for voters who want to vote absentee.
One option lets voters make a written signed request for a mail ballot from their municipal clerk. Those voters must request the ballots by October 29 so clerks can send out the ballots. Completed ballots are due by Election Day.
The second option lets voters cast their ballots in person. People who choose that option must vote by November 2nd.
Voting absentee is growing in popularity, said Stevens Point city clerk John Moe. He said several people choose to vote absentee in each election because they do not have time to make it to the polls on Election Day.
The referendum question seeking $23.1 million over the next three years goes to voters November 3rd.