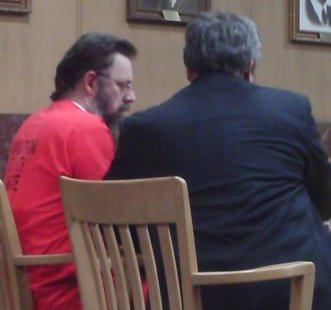 WAUSAU, Wis. (WSAU) – Prosecutors have upgraded their charges against a Marshfield man accused of killing a six-week-old girl when he rear-ended the horse-drawn buggy she was riding in this summer.
Brian Witkus is now charged with homicide by intoxicated use of a vehicle. The more serious felony charge carries a maximum 25-year prison sentence.
Witkus is still charged with homicide by negligent operation of a vehicle. That charge carries a 10-year prison sentence.
Both charges stem from the August 12th incident in which Witkus rear-ended the buggy on West McMillan Street.
Witkus said he had taken two hydrocodone pills earlier in the day to treat some back pain. He hit the buggy after he leaned over to pick up a book that had fallen on the floor of his minivan.
Prosecutor Ryan Wetzsteon would only say that alcohol was not a factor in adding the new charge. He said the new charge was based on a test result but declined to comment further, saying the result had not been entered in the public record.
A preliminary breath test showed Witkus was sober but state troopers found at least two beer cans in his van when they searched it last month. They also found 11 pill bottles, according to search warrant documents.
Witkus remains jailed on a $10,000 cash bond.
His arraignment has not been set.