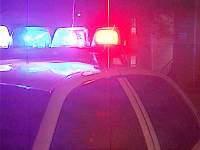 WISCONSIN RAPIDS, Wis (WSAU) A teenager is under arrest, and two others are still at large after breaking into a parked car in Sunday morning in Wisconsin Rapids.
It happened around 5am on the 2800 block of 4th Street. Police say three people were going through the car that was parked in a garage. Two escaped when police arrived. A third was immobilized with a taser and taken into custody.
Because of his age, the suspect's name isn't being released. He's been taken to the Wood County Jail awaiting a court appearance today. Police are looking for the two others.