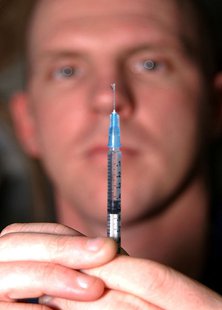 STEVENS POINT, Wis (WSAU) Students on the U-W Stevens Point campus have been lining up for flu shots. This is the first week the seasonal flu vaccine has been available on campus. The H-1-N-1 vaccine, which is a separate dose, will be available next month.
U-W-S-P ordered about 1-thousand flu shots, slightly more than a year ago. The school says not all students want the shot - and if they run out students can still get vaccinated by the home doctors or through other flu-shot clinics in the area.
There have not been widespread flu cases on the U-W-S-P campus, but there have been at other schools, including U-W Madison.