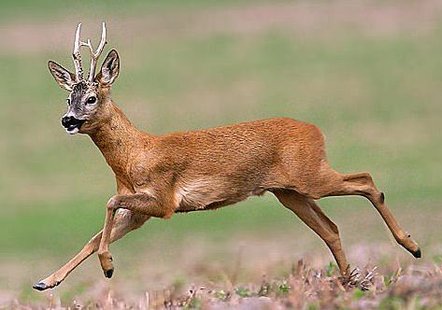 UNDATED (WSAU) Wisconsin drivers have the nation's eighth-highest odds of hitting a deer. That's according to a new survey released today by State Farm Insurance. It says the odds of driving into a deer are 1-in-116 in the Badger State. But that's almost twice as better as in neighboring Michigan, where the odds are 1-in-78.
Drivers are most likely to hit deer in West Virginia. State Farm puts those odds at 1-in-39. The odds nationally are 1-in-208.
The figures are based on claims filed with State Farm. The company estimates there have been two-point-four million vehicle-deer crashes in the U-S in a two-year period ending June 30th. That's about 18-percent more than the total from five years ago. And with the mating season about to begin, the odds of striking a deer in Wisconsin get even higher this time of year.
State officials said there were almost 16-thousand vehicle-deer accidents last year. Dane County had the most, followed by Waukesha, Shawano, and Saint Croix counties. State Farm says drivers should be aware of deer crossing signs – use bright lights as much as possible at night – avoid swerving to avoid a deer – remember that deer travel the most between six-and-nine at night – and if you see one deer, there's probably another behind it.