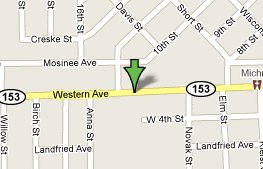 MOSINEE, Wis (WSAU) A 10-year-old boy on his bicycle was struck by a sport utility vehicle on Western Avenue in Mosinee yesterday morning. He was taken to Wausau Aspirus Hospital, and has since been released. He was on his way to school at the time.
The boy was on his way to school when he was hit. He wasn't wearing a helmet. He did not lose consciousness and was taken to the hospital by ambulance as a precaution.
Police are still investigation the crash, but so far the driver has not been cited.