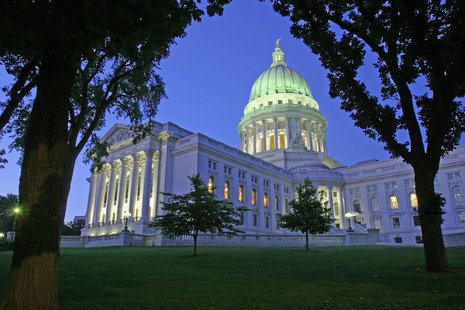 MADISON (WSAU) State lawmakers heard testimony yesterday on a bill to stop letting family members get out of criminal charges for hiding evidence in the crimes their relatives commit. Wisconsin is one of 14 states where relatives cannot be charged with helping their loved ones run from the police – and two previous efforts to change that failed.
Shirley George has tried for years to end the practice. Her grandson was murdered in Oak Creek 10 years ago. And authorities said the suspects' friends and family helped them without being punished. George told lawmakers yesterday we cannot "coddle" those who aid criminals. The bill's sponsor, Milwaukee Democrat Peggy Krusick, said "crime should not be a family affair."
The committee did not immediately vote on the bill. If it passes the Assembly, Milwaukee Democrat Lena Taylor said she would block the bill in the Senate. If it dies, Krusick promises to bring it back next year. Prosecutors say it's common for relatives to hide evidence, and hurt officers' ability to solve crimes. The Milwaukee Journal Sentinel recently cited three examples including that of murder suspect L-Z Jolly. He was on the lam for three years. And when he was arrested, the woman he was living with could not be charged after she produced a record showing they were married.