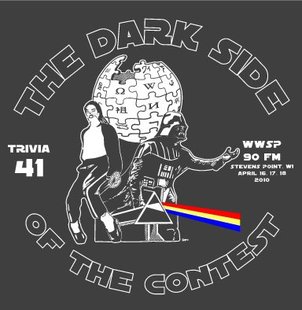 STEVENS POINT, Wis (WSAU) The world's largest trivia contest was held over the weekend in Stevens Point. It's a fundraiser for FM-90, the student-run radio station at U-W Stevens Point.
For this year's 41st annual competition, 419 teams are taking part. There are more than 6-thousand people playing.
As of last check, Festivus For The Rest of Us, is the leading team, but the final standings haven't been posted yet. Network, last year's winners, were in second place.