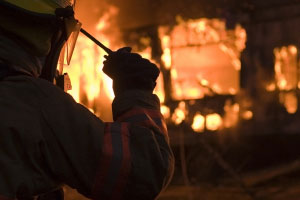 BRADLEY, Wis. (WSAU) - A woman who died in a house fire on Monday has been identified as Betti Oman of Bradley.
The 77-year-old woman was unresponsive when help arrived. A neighbor broke down the locked door to her home after calling 9-1-1. She was either asleep or overcome by the smoke when help arrived. It's not clear if her house had smoke detectors.
She was taken to ambulance to Sacred Heart Hospital in Tomahawk where she was pronounced dead.
Lincoln County coroner Paul Proulx says an autopsy has been performed, and foul play has been ruled out.