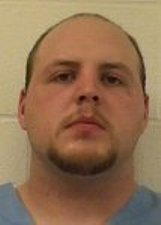 WAUSAU, Wis. (WSAU) – A Medford man has pled guilty to the drunken driving crash that killed his 25-year-old friend near Athens last summer.
Dustin Duerr entered the plea Thursday to homicide by intoxicated use of a vehicle. A second charge was dropped as part of the plea deal. Duerr had been scheduled to stand trial on Monday.
Prosecutors will recommend that Duerr serve up to five years in prison and five years on extended supervision when he is sentenced November 15th.
According to a criminal complaint, Duerr had drank eight beers and three mixed drinks before he got behind the wheel July 19, 2009. Police say Duerr swerved to avoid hitting another car and rolled his vehicle on Highway M, killing his passenger 25-year-old Travis Westfall.