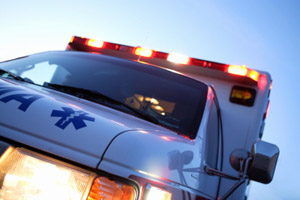 THORP, Wis. (WSAU) – A 19-year-old woman died in a two-car accident in Thorp yesterday.
The Clark County sheriff's department says Shenea Mueller was a passenger in a car that failed to stop at a stop sign on Highway X and Copenhaver Avenue. The car was broadsided by a pick-up truck. Mueller died at Ministry St. Joseph's Hospital in Marshfield. She is the fifth traffic fatality in the county this year.
The driver of the car and the pick-up driver suffered minor injuries.
The accident remains under investigation.