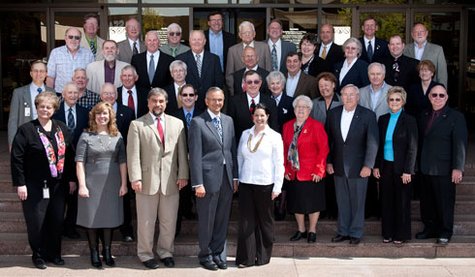 WAUSAU, Wis. (WSAU) – Marathon County leaders will hear from Wood County's board chairman next month before they decide whether to downsize the county board.
Marathon County's 38-member board is the largest in the state.
Wood County downsized its board from 38 to 19 members in 2008 as the result of a voter approved referendum, said board chair Lance Pliml.
"The electorate said they'd like to see the board reduced," Pliml said.
Marathon County board members will also fill out a survey that county leaders say will stimulate discussion. The survey asks supervisors to sound off on whether a smaller government will reduce costs and whether it will promote urban or rural interests more. The surveys are due at the end of the year.
County board chair Keith Langenhahn said he would like to reach a decision on the board size soon so the county does not have to redistrict its boundaries more than once after the 2010 Census.