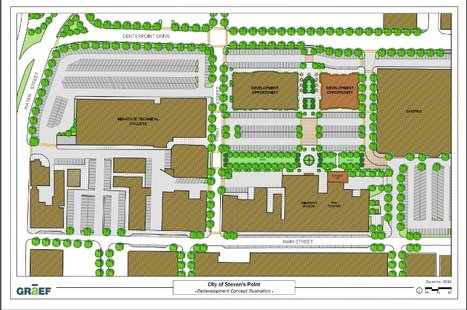 STEVENS POINT, Wis. (WSAU) – Stevens Point gave preliminary approval Monday night to borrowing $5.9 million to relocate Mid-State Technical College to the CenterPoint mall downtown.
The City Council voted 11-0 in favor of an initial resolution authorizing the sale and issuance of the bonds. The decision allows the city to reach out to banks or investment houses to bid on the bonds. Final approval of the bonds must occur before the city actually sells the bonds on the open market.
School officials and downtown business supporters hailed the project as a solution to the nearly vacant mall.
The college "is a solid member of our community," said Sarah Robinson with the Association of Downtown Businesses. "I believe if we are going to invest, we should invest in one of our own community's successes."
But a half dozen residents called for a public referendum on the bonding and said the city should not rush into a decision.
"Let's not just take the first deal that comes in," said Reid Rocheleau. "We want it delayed so we can have local input into this," added Henry Korger.
Opponents have 30 days to file a petition with the city calling for a referendum. They must get signatures from enough residents to equal 10 percent of the votes cast in the last gubernatorial election.