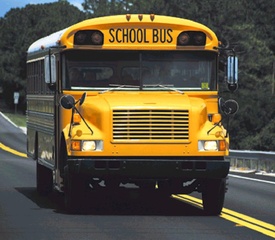 BRILLION, Wis. (WTAQ) - A seven-year-old boy has minor injuries after a car hit him, while illegally passing a school bus.
That's according to Brillion police, who say it happened around noon Thursday on Highway 10, east of County Highway HR.
Police say two Brillion school buses were stopped and had red lights flashing with stop signs extended. While 3 students were getting off the bus, a vehicle attempted to pass the buses on the right.
One of the students was struck by the vehicle. The car driver also hit mail boxes before stopping.
Police are discussing possible charges for the driver with prosecutors.