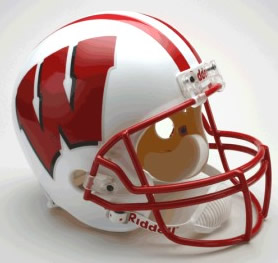 LOS ANGELES, Calif. (WTAQ) - Up to 20,000 Wisconsin football fans jammed the Santa Monica Pier in southern California Thursday.
The UW put on the event to get Badger fans fired up for Saturday's Rose Bowl Game in Pasadena against Texas Christian. But after waiting 11 years to smell the roses, the crowd didn't need to be fired up.
Badger coach Bret Bielema called the turnout "unbelievable" and said the people of Wisconsin are "second-to-none."
Governor Jim Doyle was among the speakers, along with Badger legends Ron Dayne, Barry Alvarez, and others. The crowd screamed when they saw highlights of this past football season, when the Badgers went 11 and 1 and won a share of the Big Ten Conference title. And when the team appeared, fans got as close as they could and took photos.
Defensive end J.J. Watt said, "We didn't travel 2,000 miles for a vacation – we came here to win a football game. Let's do it Saturday."