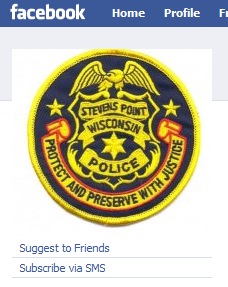 STEVENS POINT, Wis. (WSAU) – The Stevens Point police department has a Facebook page.
Chief Kevin Ruder said the department has received positive feedback since it launched its page January 1st.
"One of my goals was to have as much contact with the community as possible," Ruder said.
Police can use the page to alert residents and businesses to important and timely information about crime. The page also lets violators pay parking tickets online and includes links to the Amber Alert system and state sex offender registry.
"It centrally locates and has another avenue for people to see what's going on in the police department that serves their community," Ruder said.
More than 1,400 people had visited the site as of yesterday and 578 had become fans.
On the Web: http://tinyurl.com/ydhgxek