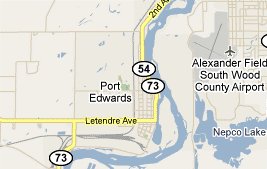 PORT EDWARDS, Wis (WSAU) A car was found partially submerged in Nepco Lake yesterday, but the driver hasn't been located. Police don't think he drowned. Footprints were seen in the snow walking away from the scene.
Police divers were called to the area as a precaution.
The driver's name hasn't been released, but police say the car belonged to his brother. The case is still under investigation.