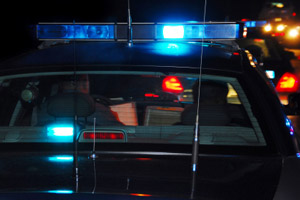 HATLEY, Wis. (WSAU) – A Marathon County sheriff's deputy who was pulled over to help a vehicle that had gone in the ditch near Hatley was hit by a car going 65 miles an hour Saturday.
Deputy Joseph Heindel was taken to Aspirus Wausau Hospital with serious but non-life threatening injuries.
The driver of the car that hit Heindel's squad is only being identified as an 18-year-old girl from Marathon. Paramedics took her to St. Clare's Hospital in Weston because she complained about neck pain. Her passenger was not injured.
The State Patrol is investigating the crash. It's not clear whether alcohol was a factor.