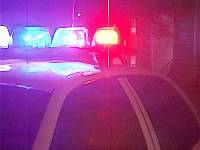 WAUSAU, Wis (WSAU) A routine traffic stop led to a drug bust in Wausau.
Two men fled on foot from a car that was pulled over by police for an expired registration. After a chase, police were able to catch 20-year-old Gregory Robinson and 26-year-old Romaill Cox.
Later in the day, police received a call from a homeowner, who said small plastic bags of drugs were found in their front yard. It's thought the two suspects threw the drugs away while fleeing the traffic stop. The drug turned out to be a half-pound cocaine.
Cox and Robinson are now being held on 25-thousand dollars cash bond. They'll be back in court January 27th for a preliminary hearing.