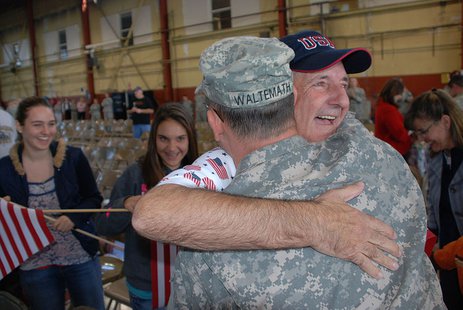 STEVENS POINT, Wis (WSAU) More soldiers from Central Wisconsin have completed their demobilization and have been reunited with their families. Yesterday morning the 120th Field Artillery Unit returned home to Stevens Point. Friends and family met them at the airport.
For the last 12 months they'd been helping to guard a prison camp outside Baghdad. For many it was their second tour of duty in Iraq. They arrived back in the U.S. last week, and had been demobilizing at Fort McCoy since then.
The soldiers will have at least two months home with their families before returning to Fort McCoy for additional training.