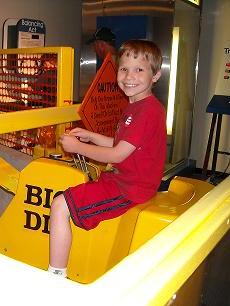 REEDSBURG, Wis (WSAU) The search for a missing 8-year-old boy is over. His body was found in a river.
The Sauk County sheriff's department says the body of Joseph Anderson was found Friday morning in the Baraboo River. Authorities don't know if his death is accidental, or if foul play was involved in the case. An auttopsy is planned at the state crime lab.
Anderson hasn't been seen since Wednesday afternoon when he went outside to play in the Town of Reedsburg at 3pm. His father tied searching for him on this own, and the reported him missing to police at 9pm that night.