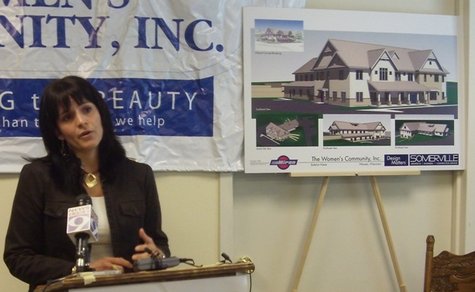 WAUSAU, Wis. (WSAU) – The Women's Community needs your help to raise the final $1 million of its $4 million goal for a new domestic violence shelter.
The Wausau-based non-profit had planned to break ground on the 28,000 square foot building on the city's west side this spring. But it was dealt a setback when a national philanthropic foundation denied a significant grant the Women's Community had sought.
"We are this close," said executive director Jane Graham Jennings, holding her forefinger and thumb just centimeters apart for emphasis. "We need your help, we need everyone's help."
You can donate to the project directly through the Women's Community Web site or through the Community Foundation of North Central Wisconsin Web site.
The Women's Community wants to have 90 percent of the funds raised before they break ground, Graham Jennings said. The facility could be built in as little as eight months on land donated by Aspirus at the corner of 32nd and Hilltop Avenues.
The new shelter will expand the capacity for victims of domestic violence, housing up to 40 families instead of the 28 families the current facility holds. The facility will also include more non-shelter services, including a meditation room.
"This has no boundaries by city or even by county," said Wausau City Council president Ed Gale, who urged central Wisconsin residents to support the project.
Thirty-five local businesses have contributed to the project, as have more than 400 individuals, 90 businesses and 27 churches.
Women's Community PSA