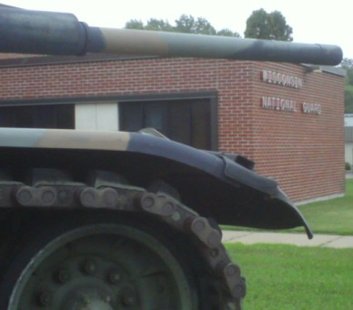 WAUSAU, Wis. (WSAU) – The Wisconsin Army National Guard won city support Tuesday night to build a $28 million armory and field maintenance shop on Wausau's east side.
The Plan Commission voted 4-2 to rezone a 39-acre piece of land to a unified development district, which gives the Guard the greatest leeway in building its new facility. Commissioners Gary Klingbeil and Ed Gale opposed the rezoning request.
The City Council will vote on the recommendation July 13th.
The Guard says its current armory on 17th Avenue, which was built in the 1950s, no longer meets its needs.
"There's a great shortage in space based on the vehicles they support and the number of employees they have," said Lieutenant Colonel Bill Kehoe, chief of the Guard's design and project management branch.
More than 60 residents in the nearby Fountain Hills subdivision signed a petition opposing the project.
"If it had an armory there, I wouldn't have bought it," said William Conway, who bought his property last summer. "I believe the armory will do a disservice to the neighborhood" because it would scare away new residents.
City planners opposed the rezoning request because it would mix residential and industrial development in violation of the city's comprehensive plan.
"The city may not want to allow large tracts of land to be used for public institutions when the land may have a higher and better use," a staff report said. "There are better areas for industrial use."
The city has suggested an alternate site north of the Fleet Farm but the Guard says it picked the proposed site because of the budget it has available for the project.
"We're keeping our options open but we're still bound by our budget," said Guard facility management branch chief Lieutenant Colonel Daniel Pulvermacher.
Pulvermacher said the project, which was initially slated for construction in 2009, has been pushed back to 2013. He said the Guard is working to secure a congressional earmark to get the project moved up to 2011.