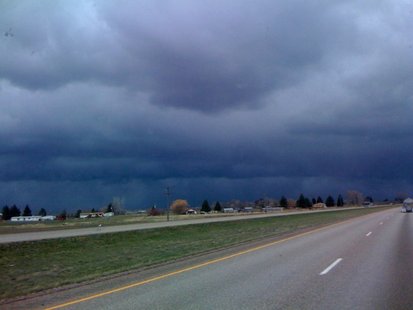 PELICAN LAKE, Wis (WSAU) Some trees are down and power is out in parts of Oneida County after yesterday's fast-moving thunderstorms. There's a lot of damage around Pelican Lake.
An intense line of severe weather rumbled through the Northwoods around 7pm. At the height of the storm more than 18-thousand homes were without power. This morning more than half have been restored. There are still outages near Rhinelander and Wabeno, and scattered outages in other parts of Oneida and Langlade counties.
A tree fell on a cabin in Oneida County, and there are reports of at least one pontoon boat and a pier that flipped over in the storm.
Parts of Langlade County were under a tornado warning last night, but it's not clear if a funnel cloud actually touched down.
Meanwhile, Governor Doyle announced grants of up to $7,500 dollars for families whose homes were damaged during Monday's storms in Waukesha, Lafayette and Dane Counties. The governor says the money will allow them to make temporary living arrangements while their homes are repaired.