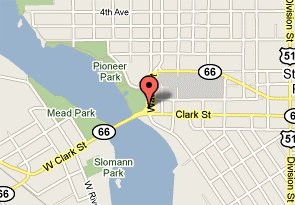 STEVENS POINT, Wis (WSAU) The company that was going to build downtown apartments in Stevens Point is dropping out of the project. No reason was given by Continental Properties of Milwaukee.
The land they were going to develop -- the so-called Lullaby Property near CenterPoint Drive -- was the subject of demonstrations earlier this year. Squatters tried to plant a community garden in the area until they were removed by police. Some Stevens Point leaders also questioned the project because it used tax increment financing. They said the money could have been better spent on business projects that attracted jobs to the area, not on housing.
Mayor Andrew Halverson says he thinks the controversy about the property may have been a factor in the decision. He hasn't said what will happen next with the land.