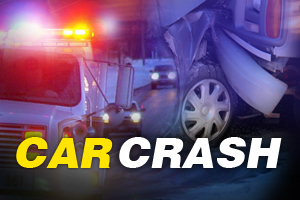 UNDATED (WSAU) One man was partially ejected from a car; another was seriously injured, after a two-car crash on Saturday afternoon in Marathon County.
The sheriffs department says François Duplooy of Merrill was traveling on Highway O. He failed to yield the right of way at a stop sign, and crashed into another car on Highway F.
Duplooy was ejected from his vehicle. His passenger, Kenneth Marquart of Athens, was also hurt. Both are in serious condition at Wausau Aspirus Hospital. The driver of the other car, 46-year-old Edwin Borchardt of Athens, was not seriously hurt.