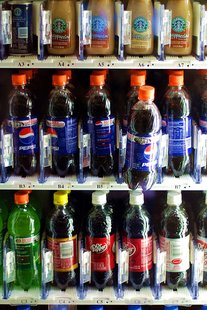 STEVENS POINT, Wis (WSAU) U-W Stevens Point will ban the sale of water in plastic bottles starting this fall. The school's new vending contract calls for vending machines to be stocked with drinks that come in aluminum cans only.
The student government passed a resolution calling for the change, saying plastic bottles are not environmentally friendly. There is an exception for sports drinks, many of which are only available in plastic.
The university says the students will be encouraged to get their own plastic bottles and get water from campus drinking fountains. The school will also save money on its recycling contract. U-W-S-P pays to have plastic bottles sorted and recycled, whereas aluminum cans are collected and sold back for cash.