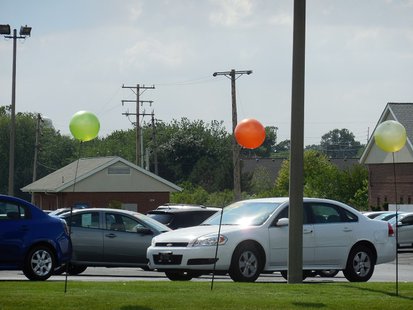 UNDATED (WSAU) Annual car sales plunged by 46-percent in Wisconsin over the last decade. According to Cross-Sell Incorporated, 172-thousand new vehicles were registered in the state last year. That's down from almost 320-thousand registered in 2000. And in Metro Milwaukee, industry figures show a 48-percent decline in annual sales during the period.
The recession is mostly to blame, as unemployment rose and credit became harder to get. Also, quality has improved – and that's letting buyers delay their next vehicle purchases. It's put a big toll on jobs in Wisconsin, as General Motors closed in Janesville and Chrysler is expected to shut down in Kenosha this year. Parts' suppliers have also dried up. And the Urban Science research group says 107 dealerships have closed in Wisconsin over the past decade – 56 of them since the start of 2008.
Milwaukee's Johnson Controls, the world's largest maker of car batteries and car seats, went into the red last year and ended 62 straight years of sales records. It closed 19 plants worldwide and cut 14-thousand jobs. But Johnson expects a turnaround to begin soon. It predicts a 24-percent increase this year in North American auto production, to around 10-million vehicles. Last year's production was the lowest since 1961.