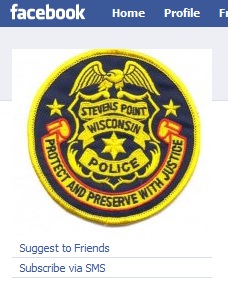 STEVENS POINT, Wis. (WSAU) – The Stevens Point police and fire commission is aiming to make some changes in the way it interacts with the public after reviewing a survey of residents.
Administrator Jeff Morris says the city is looking to help expand awareness of what it is the departments actually do, especially in the college students that make up a large number of the residents during the school year. He says the challenge is reaching students that are just making their first real connections with the world, while living in transitory conditions.
And the problem is aggravated after many have the unfortunate problem of being arrested from time to time. Morris says the department is hoping that more communication with students they way they communicate, like through Twitter and Facebook, will show residents that the department is trying to look out for them.
A plan to expand camera coverage in the down town area is also being explored. Morris says the one camera they already have in place is a good start, but that when bar patrons start to get rowdy more cameras will help police keep control of situations.