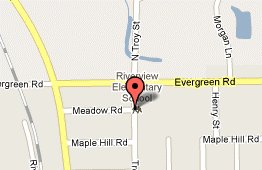 WAUSAU, Wis (WSAU) A 9-year-old girl was stuck by a car while walking to Riverview Elementary School in Wausau yesterday morning. She walked in front of the car, and hit her head after the crash.
Police reports say she was following her brother to school and tied to cross after him at the intersection of Troy Street and Maple Hill Road. That intersection is not manned by a crossing guard.
The girl was taken to Wausau-Aspirus Hospital for non-life-threatening injures.
The driver, whose name has not been released, hasn't been charged. Police are still investigating the crash.