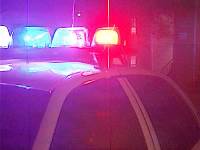 STEVENS POINT, Wis (WSAU) There was a two-car crash yesterday afternoon in Stevens Point. There were no serious injuries.
Just before 5pm a woman traveling on Fremont Street ran through a stop sign. Her van crashed into a car on Main Street.
The van suffered heavy damage and had to be towed. Paramedics responded but neither driver required hospitalization. Police are investigating, and will ticket the van driver for failing to yield. No names have been released.