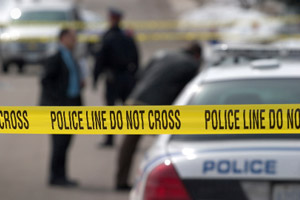 STEVENS POINT, Wis. (WSAU) – Police officers and prosecutors from around the state will get help investigating vehicular homicide cases over the next three days in Stevens Point.
Put on by the state Justice Department, the training will teach investigators how to better process evidence and get the most effective prosecution, said state traffic safety resource prosecutor Tara Jenswold-Schipper.
"These crimes and crashes are complex and very technical," she said.
Jenswold-Schipper said the cases are not handled as seriously as other crimes though they are important cases.
Experts will offer lessons learned as they explain what role prosecutors and police can play in investigating crashes, testifying in court and anticipating defense challenges.
One case they'll present is that of Annetta Geske, who was convicted last year in the 2008 drunken driving deaths of two 18-year-old girls in Ashwaubenon. One of the victims, Ashley Britsch-Knetzger, is the stepdaughter of Green Bay police Officer Mike Knetzger, who will speak on the final day of the training.
Jenswold-Schipper said organizers chose Stevens Point because of its central location.
The training is at the Holiday Inn Hotel and Convention Center.