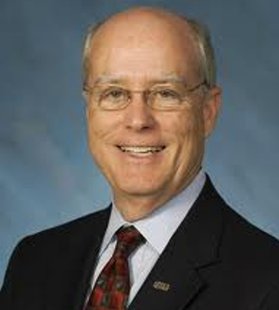 STEVENS POINT, Wis. (WSAU) – The University of Wisconsin has recommended the provost at Oklahoma City University as the next chancellor at UW-Stevens Point.
The UW Board of Regents will vote on Dr. Bernie Patterson's nomination Thursday. If confirmed, he will start in early July.
Patterson would replace Mark Nook, who was promoted from provost to interim chancellor after Linda Bunnell retired in May.
A special committee of regents picked Patterson over five other finalists because of his experience running a large public university and working at a private college.
"We're happy to recommend someone with such broad leadership experience in higher education," UW System President Dr. Kevin Reilly said.
"I am excited about making central Wisconsin my home," Patterson said in a prepared statement.
"It is clear to me that the faculty and staff at UW-Stevens Point have a deep loyalty to the university, to their students, and to the community they serve."