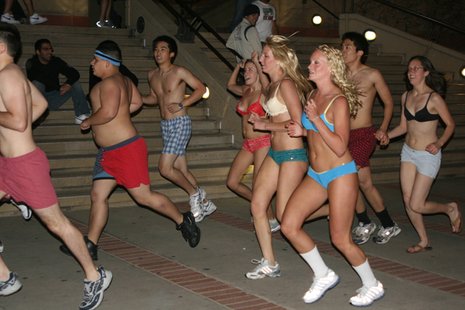 STEVENS POINT, Wis (WSAU) It's an unusual way to donate used clothing to the needy. Tomorrow a group of U-W Stevens Point students take a make a short run through the campus, and then strip down to their underwear at the finish line. The clothing they take off gets donated to charity.
The 'undie run' ends with a party and live music at 7pm.
Organizers say it's a fun and unusual way to give to charity. They're also accepting clothing donations from non-runners, and from those who don't want to strip down. Organizers say there will be no nudity at the event.