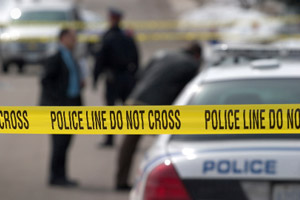 STEVENS POINT, Wis. (WSAU) - St. Michael's hospital in Stevens Point was locked down for about an hour today after police received a 911 call about a man with a gun on the roof.
Lt. Ron Carlson says it was a third party caller who was concerned about the safety of those in the building. Police quickly cordoned off the area, and put the hospital under lockdown at around 9:20.
An investigation and review of security footage led police to discover a maintenance man had been doing work on the roof with a sawzall or reciprocating saw, something Carlson says could look like a rifle or gun to someone from far away. Police quickly did another search of the grounds, but couldn't find anyone else. The lockdown was lifted at about 10:30.
Carlson says that no charges will be filed, since no one was actually threatening the hospital, and that the call was a credible one. "We're just happy it turned out to be a non-event, and sort of a training exercise. Better to have someone call, and nothing happen."